WEBSITES
http://pbskids.org/itsmylife/family It's My Life (the PBS web site for kids). Advice from kids regarding divorce, as well as fun activities like quizzes, journal pages to download, etc.

ADDitude, "the Happy Healthy Lifestyle Magazine for People With ADD" This is a wonderful, very positive site about ADD… includes an array of information regarding kids who have ADD, as well as adults who have ADD.

www.familyeducation.com The Learning Network's "Parent Channel" site has lots of information and links to newsletters about specific topics and activities for children. There is both age and grade level specific with grief and loss. It's a place to deal with feelings in our e-mail support group, to share and view artwork and stories, and for parents and kids to ask questions and find answers.

http://kidshealth.org/parent/kh_misc/about.html KidsHealth is the largest and most-visited site on the Web providing doctor-approved health information about children from before birth through adolescence. Created by The Nemours Foundation's Center for Children's Health Media, the  award winning KidsHealth provides families with accurate, up-to-date, and jargon-free health information they can use.

www.add.org Another website for parents of children with attention issues.

Why Elementary Schools have counselors: American Counselors Association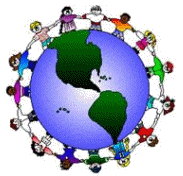 Guidance Home