---
Ketterlinus Mission Statement
KES will accomplish the highest academic achievement possible for each of our students within a safe learning environment that is staffed by caring, highly qualified teachers and staff.
---
Ketterlinus Elementary School Value Statement
We believe that "all children can learn and succeed" but not on the same day in the same way
We believe that increased student achievement, along with school safety, should be our top priorities
We support the six pillars of character as outlined in the Character Counts! Program
We strive to build a true professional learning community
We understand the critical connection between home and school
While supporting high standards and the need for a core academic curriculum, we also believe in the theory there are multiple intelligences in human beings
---
---
Character Counts at Ketterlinus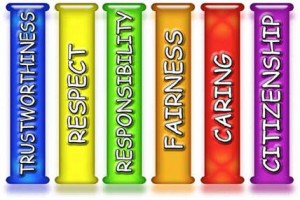 ---
School Newsletter
Enter your email address and click the Subscribe button to receive our school newsletter via email.
---
Reading Connection
---
Update from Superintendent Forson, April 1
Dear SJCSD Parents and Guardians,
Today we faced additional challenges with connectivity to Schoology. I share this frustration with you and assure you that we are working with the vendor to solve these issues. In the meantime, I encourage you and your child to reach out to his/her teacher via email. As I wrote yesterday, patience and flexibility are paramount. We will keep getting better.
Meal service will continue at designated school and community sites until further notice. This is an essential service offered to children 18 years or younger in need of breakfast and lunch while we are closed. In the last few days there have been posts on social media encouraging others to visit specific schools to receive these meals. Some of these posts encourage community members with children to drive through more than once to prevent the service from ceasing and preserve job functions at these sites.
While we want families who need the meals to receive them for their children, prompting the community to show up just to get meals puts a strain on distribution. It prevents us from allocating funding, efforts and resources where the need is greater. For updated information on meal service, visit https://www.stjohns.k12.fl.us/blog/mealservice/.
Today Governor DeSantis issued an executive order to stay at home except for individuals who are essential employees providing essential community services as defined by the U.S. Department of Homeland Security. In this guidance, "educators supporting public and private K-12 schools, colleges, and universities for purposes of facilitating distance learning or performing other essential functions" is included in the essential critical infrastructure workforce. We are continuing to review and define essential staff through job functions while promoting a work at home model for employees who can.
I appreciate your commitment to your child's education. I value the support and trust you have placed in the St. Johns County School District to instruct your children while we continue to learn in this new environment.
Sincerely,
Tim Forson
Superintendent
St. Johns County School District
View Previous Messages