School News
Parent & Student Information
If you have a child who will be 5 years old on or before
September 1, 2013, it's time to register for Kindergarten!
Check the REGISTRATION tab under the FOR PARENTS page for more infomation and important dates.
School District Information
Student Links
2012 – 2013 School Hours
Mon, Tues, Thur, Fri – 8:30 a.m.to 2:50 p.m.
Wednesdays – 8:30 a.m. to 1:50 p.m.
(Early release every Wednesday)
Office is open: 8:00 a.m. to 4:00 p.m.
School Phone Numbers
Main Office: (904) 547-8540
Fax Number: (904) 547-8554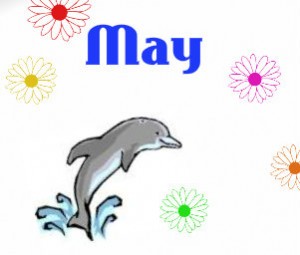 Monday

May 6


 Howatt's Class to Picasso @ 1:30pm
After School Enrichment: Girl Scouts/ Daisy Troop

Tuesday

May 7


Middle School Orientation

Stanfield to Whitney Lab                      

Wednesday

May 8


Early Release

After School Enrichment: Good News Club

Thursday

May 9


Grade 4 to St. Johns Fairgrounds
Yelvington's Class to Picasso @ 10am
Battle of the Books @ 9:45

Mother's Day Cake Decorating 12-2pm

After School Enrichment: K-Kids
Parents who wish to consider course or grade-level acceleration should review appropriate placement criteria referenced in the District Student Progression Plan http://www.stjohns.k12.fl.us/depts/cs/spp and Parent Resource Guide http://ww.stjohns.k12.fl.us/parents/resource.
Gifted Out of Zone Requests
This option is available to parents of 2nd through 8th grade students receiving gifted services.  The 2013-2014 application process will close on June 4, 2013.
Parents who wish to take advantage of the option available to attend the gifted cluster site designated for the school's attendance area must complete a request yearly.  Forms are now available online at http://www.stjohns.k12.fl.us/ (left side under "What's New.").  To view a list of gifted cluster sites, please visit http://www.stjohns.k12.fl.us/depts/ese/gifted/
Ketterlinus Mission Statement
KES will accomplish the highest academic achievement possible for each of our students within a safe learning environment that is staffed by caring, highly qualified teachers and staff.
Ketterlinus Elementary School Value Statement
We believe that "all children can learn and succeed" but not on the same day in the same way
We believe that increased student achievement, along with school safety, should be our top priorities
We support the six pillars of character as outlined in the Character Counts! Program
We strive to build a true professional learning community
We understand the critical connection between home and school
While supporting high standards and the need for a core academic curriculum, we also believe in the theory there are multiple intelligences in human beings
Character Counts at Ketterlinus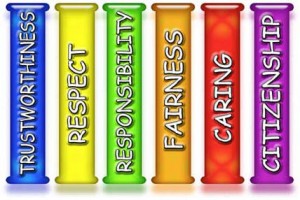 Kathy Tucker, Principal
Jim Roberts, Assistant Principal
Rated a "B" School by the Florida Department of Education
Enter your email address and click the Subscribe button to receive our school newsletter via email.

Learn about St. Johns County School District's new instructional evaluation system that will advance student growth and academic achievement.
Reading Connection

May Reading Connection