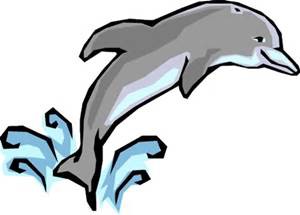 We're in full swing here at The Cove, in the month of March. Our team has so many fun-filled activities planned and we are looking forward to a wonderful second half of the school year! Ms. LaShonda has taken on a new position at another school to be closer to her family. We are sad to see her go but happy she is moving on to something she will grow with and love. We are interviewing presently for the 4th and 5th grade group and kindergarten group, making sure they will be an excellent addition to the team.
We will be having a Cove Camp on March 16th. This is a teacher planning day, students do not have school. There is a fee for students ( $35 for cove students, $40 for non-cove students, $5 off sibling per family ) and times will be 7:00-5:30.
There will be Cove store on March 15th and a Cove special on March 23rd.
We are also currently planning our Spring Break Cove Camp. This will include field trips, special themed days and activities! Spring Break Camp will be the week of March 26th-30th, Monday-Friday and 7:00-5:30. Payment is due by March 19th. Cost is $120 for currently enrolled Cove students and $130 for non-Cove students, with a $5 sibling discount per family. More details to follow, any questions you can contact Janet Bryant at [email protected] A minimum of 10 children must be enrolled for the camp to be held. Thanks!
We are excited to announce the start of "Fun Friday" here at The Cove! Each Friday we will have a special theme for the day, and an activity to reflect that!
Good News Club Is Back!
Good News Club will be starting up again in the next few weeks. Good News Club will be every Wednesday right after school until 3:30. This will start on February 14th, 2018 and will have 10 club meetings with the last being on April 25th. The permission form can be found under our 'After School Enrichment' page. Sign up and we hope to see you there!
What's A Happy Gram?
You may start seeing a small note coming home with your student called a Happy Gram.  A Happy Gram is a recognition that on that day you child did something exceptional, really showed their character, or made a difference.  The child may show the note to Ms. Robin or Ms. Janet for a treat.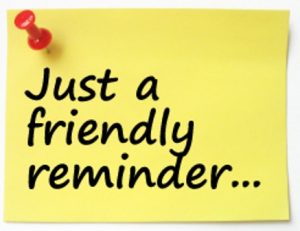 Cove services are paid one month in advance beginning July 15th.  School consists of 180 days.  To make a convenient payment schedule we divide the full amount of those 180 days into 10 payments (20 if bi-monthly payments).
Registration fees paid on or before June 30th are $25, $50 after June 30th.  These fees will be waived for current 2017/18 Cove students if the first Cove payment is made by May 26th.  All registration paperwork must be resubmitted for returning Cove students.
Once again we appreciate your continued support and participation in our program. Our goal is to provide you and your family with the highest quality of care.