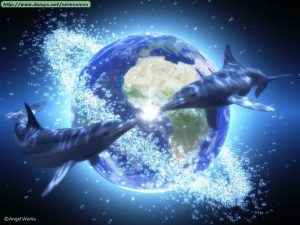 The Cove is Ready for April!
April is here and the beautiful weather has us putting a spring in our step right out the door and into nature.  Third grade has been holding scavenger hunts, and VPK crafting spring flowers.  Our "Cove Special", a showing of Charlie and the Chocolate Factory with candy buffet, was a huge success last week.
 Our annual VPK Registration will be April 20th this year, to make an appointment for VPK Registration access the following link http://www.signupgenius.com/go/20f0944ada723abfa7-vpkregistration1.  More details about our program are on the "VPK 2017-2018 School Year" page on this website.
Remember to look for our monthly "Cove Report" to come home with your child, it's a quick, fun way to keep up with what your child is working on (other than homework) after school.  As always, please don't hesitate to contact Janet Bryant, at (904) 547-8971, with any questions or concerns you may have pertaining to Cove and your child, the students and their families are always our highest priority.
Cove services are paid one month in advance beginning July 15th.  School consists of 180 days.  To make a convenient payment schedule we divide the full amount of those 180 days into 10 payments (20 if bi-monthly payments).
Registration fees paid on or before June 30th are $25, $50 after June 30th.  These fees will be waived for current 2015/16 Cove students if the first Cove payment is made by May 26th.  All registration paperwork must be resubmitted for returning Cove students.
Once again we appreciate your continued support and participation in our program. Our goal is to provide you and your family with the highest quality of care.