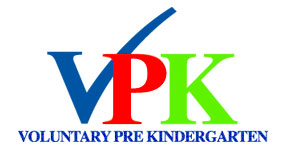 Weekly News From Ms. Shirley
Week of October 9 – 13, 2017 REMINDERS:
Picture day is Tuesday, October 24, 2017.
Please check your email soon to register for parent teacher conferences.  If you have not already completed the school access form on the school website, please take care of this as soon as possible.  This is necessary for anyone to gain access to the school beyond the front office.
This week in our Class………. We continued Unit 2:  My Five Senses.  We read the stories Red Is a Dragon and How Cardinal Got His Red Feathers.  The storied helped us review the colors that we see in our world.  We learned the letter Oo and that it is a special letter because it has two sounds.  We continued working with patterns focusing on the ABB pattern.  We made color patterns, shape patterns, and solid shape patterns.  During drama we sorted foods into the different food groups, then pretended that we were at a restaurant and dined on the fine foods we sorted.  On Friday, we went to the computer lab and worked on Starfall.com.  We worked on the letter Oo.
Next Week in our Class: LITERACY:  Letter of the Week—Xx; Rhyming Words; Comprehension Because there are few words beginning with X we will focus more on words with X at the end of the word such as box, six, and fox. MATH:  Counting Objects, Shape Graph, What is the Order? (first, middle, last), Recognizing Numbers 1-5 Have a great weekend!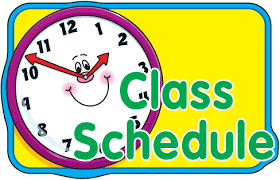 V.P.K. Class Schedule
8:10 Arrival in the Music Room
8:30 15 min. Circle/Group Time-Review the day's objectives and schedule, then a movement song
8:45 15 min. Bathroom Break
9:00 45 min. Literacy—Story Time, Phonological Awareness, Sight Words
9:45 30 min. Morning Recess—Social Interaction and Gross Motor
10:15 20 min. Specials:  Monday-P.E., Tuesday-Music, Wednesday-Library or Drama, Thursday-Art, Friday-Computer or Cooking
10:35 10 min. Bathroom Break
10:45 30 min. Lunch
11:15 30 min. After Lunch Recess—Social Interaction and Gross Motor
11:45 15 min. Name Writing, Calendar, and Weather
11:55 30 min. Math—Skills according to curriculum
12:30 60 min. Bathroom in the class and Rest Time
1:30 30 min. Snack and Free Reading Time
2:00 30 min. Choice Time—Centers including literacy, math, social, motor, computer, science, etc.
2:30 15 min. Goodbye Group—Story Time
2:45 Dismissal in the Music Room
If you have any questions, or would like to be placed on the contact list for 2018/19 VPK school year please feel free to contact Janet Bryant, VPK/Extended Day Coordinator, at [email protected] or (904) 547-8971.
---