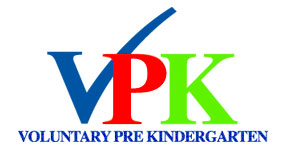 Weekly News From Ms. Shirley
Hello Parents,
We have had a fun-filled and exciting year!
VPK has worked hard, learning all they can so they are prepared and looking forward to starting kindergarten in the fall. Thank you parents for all your help and support this year; we couldn't have done it without you!
I hope you all have a great summer!
Shirley Haywood, VPK Lead Teacher
Ketterlinus Elementary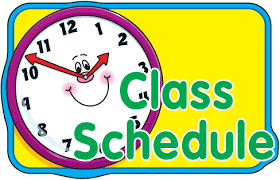 V.P.K. Class Schedule
8:10 Arrival in the Music Room
8:30 15 min. Circle/Group Time-Review the day's objectives and schedule, then a movement song
8:45 15 min. Bathroom Break
9:00 45 min. Literacy—Story Time, Phonological Awareness, Sight Words
9:45 30 min. Morning Recess—Social Interaction and Gross Motor
10:15 20 min. Specials:  Monday-P.E., Tuesday-Music, Wednesday-Library or Drama, Thursday-Art, Friday-Computer or Cooking
10:35 10 min. Bathroom Break
10:45 30 min. Lunch
11:15 30 min. After Lunch Recess—Social Interaction and Gross Motor
11:45 15 min. Name Writing, Calendar, and Weather
11:55 30 min. Math—Skills according to curriculum
12:30 60 min. Bathroom in the class and Rest Time
1:30 30 min. Snack and Free Reading Time
2:00 30 min. Choice Time—Centers including literacy, math, social, motor, computer, science, etc.
2:30 15 min. Goodbye Group—Story Time
2:45 Dismissal in the Music Room
If you have any questions, or would like to be placed on the contact list for 2018/19 VPK school year please feel free to contact Janet Bryant, VPK/Extended Day Coordinator, at [email protected] or (904) 547-8971.
---