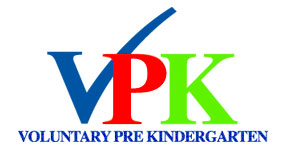 Weekly News From Ms. Shirley
Week of October 20 – November 3, 2017
 REMINDERS: 
Classroom Baskets—Please help fill our basket, OUTDOOR FUN. See flyer being sent home today.
November 13th – 17th—Book Fair—We still need volunteers to assist in the book fair beginning November 13th to the 17th.  Please click the following link to see if there is a day that you are available. 
http://www.signupgenius.com/go/70a0c49afaf2b0-scholastic2
November 16th—STEM Family Science Night—See flyer coming home today.
 This week in our Class……….the big event was the costume parade on Tuesday!  The children enjoyed dressing up and parading for all to see their awesome costumes.  We also had a small Fall party Tuesday afternoon in class.  The children made edible spiders, decorated a pumpkin cookie, and searched the pumpkin patch (classroom) for hidden pumpkins.  Thank you to Ms. Jesse, Ms. Kayla, and Grammy for helping out with the party.  On Wednesday, Mrs. McCutcheon, our school counselor, came to visit and explained to the children what a school counselor does.  In literacy, we learn the letter Yy, its sound, and how to write it.  The children are learning how to write their letters and numbers using manuscript lines.  Some of the wonderful things the children shared on our Yy board included a yo-yo, yellow yarn, Yoplait yogurt, a picture of a yak and a yacht, and a tree branch in the shape of the letter Y.  We continued our study about the seasons and read the story, Swan Harbor, which was a nature counting book that had us going through the four seasons in a New England harbor town.  In Math, we learned the numbers 8, 9, 10, and 0.  We also made a graph of our favorite seasons.  In drama, we darned our captain's hat and sailed the blue seas.
 Next Week in our Class:
 Unit 4:  Seasons All Around
Week 3:  Seasons Change—Children discover how and why the seasons change.
Letter Focus:  Ww
Concept Word(s):  weather
Theme Vocabulary:  change(s), seasons, year, fall, spring, summer, winter, celebrate, holidays,
 LITERACY: 
Letter Focus—Ww: Keep those "w" items coming for our VPK Alphabet Book
Phonological Awareness—Beginning soun;, syllables
Story Time—Big Book: What Make the Seasons?; Read Aloud:  The Grasshopper and the Ants; Social Studies:  Seasonal Celebrations; Poetry:  Seasons
 MATH: 
Monday—Building Sets of one through ten—Vocabulary: fewer, more, equal
Tuesday—Combining and Separating—Vocabulary: combine, count, how many, in all, left, separate
Wednesday—Solving Problems—Vocabulary: combine, home many, in all, left separate
Thursday—Comparing Sets—Vocabulary: match, same
Friday—Counting Sets—Vocabulary: same, set
 Dramatic Play:
                On Wednesday, have your child bring a piece of your clothing for each season.  We are going to dress in seasonal clothing and act our scenes relate to the season.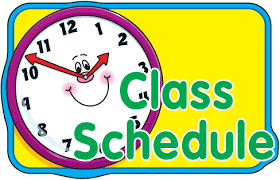 V.P.K. Class Schedule
8:10 Arrival in the Music Room
8:30 15 min. Circle/Group Time-Review the day's objectives and schedule, then a movement song
8:45 15 min. Bathroom Break
9:00 45 min. Literacy—Story Time, Phonological Awareness, Sight Words
9:45 30 min. Morning Recess—Social Interaction and Gross Motor
10:15 20 min. Specials:  Monday-P.E., Tuesday-Music, Wednesday-Library or Drama, Thursday-Art, Friday-Computer or Cooking
10:35 10 min. Bathroom Break
10:45 30 min. Lunch
11:15 30 min. After Lunch Recess—Social Interaction and Gross Motor
11:45 15 min. Name Writing, Calendar, and Weather
11:55 30 min. Math—Skills according to curriculum
12:30 60 min. Bathroom in the class and Rest Time
1:30 30 min. Snack and Free Reading Time
2:00 30 min. Choice Time—Centers including literacy, math, social, motor, computer, science, etc.
2:30 15 min. Goodbye Group—Story Time
2:45 Dismissal in the Music Room
If you have any questions, or would like to be placed on the contact list for 2018/19 VPK school year please feel free to contact Janet Bryant, VPK/Extended Day Coordinator, at [email protected] or (904) 547-8971.
---